UPCOMING WORKSHOPS
Join our mailing list to hear about upcoming opportunities!
PAST WORKSHOPS
Intro to Editorial Photography with Josh Huskin
Saturday, August 5th, 2017
9:00 AM - 1:00 PM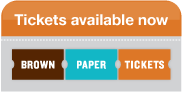 Producing an engaging and original editorial portrait can be difficult and filled with anxiety. 4x5 Photo Fest Co-Founder Josh Huskin, whose work has been featured by Texas Monthly, New York Times, San Antonio Magazine, among others will take you through the basics of setting up an editorial portrait. Everything from building a relationship with your subject to dialing in your equipment at just the right settings will be covered in this FREE half-day workshop.
9AM: Meet for coffee at Rosella Coffeehouse (walk to Josh's studio)
9:30AM - 1PM: Editorial Workshop
Attendees must register online. Walk-in's will not be permitted. Limited space is available on a first-come first-serve basis. Limit one ticket per email address.